Lost password for some website? Can't be able to remember it? No worries.
In this guide, we will show you how to view saved passwords in Chrome either you're on Android, iOS, PC or any other browser on phone.
On average, a person visits 5 to 23 websites daily, and we may have accounts on most of those websites; hence, it becomes hard to remember all those accounts' usernames and passwords.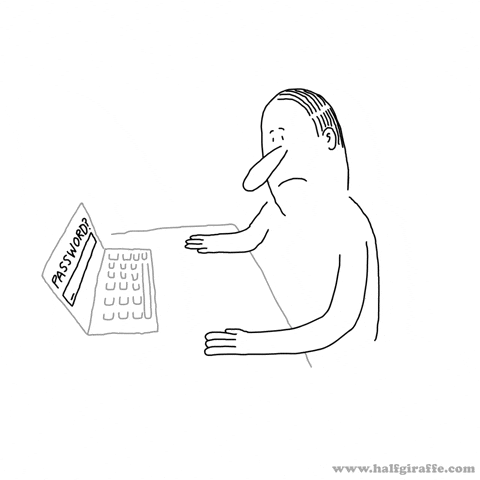 We either start to make really easy passwords that might lead to hacking or the same password across all sites or sadly simply don't remember them. Even I don't remember how many times I have clicked the forget password option and spent 10 mins following the tiresome process of making a new password to end up forgetting it again.
Here comes Google Chrome to save us from all this headache by saving our usernames and passwords with our permissions so it can remember them for us and automatically fill those credentials whenever we try to log in to a website.
The passwords you saved on the Google Chrome App while on any device are synced to your Google account, so you can access, delete, and export saved passwords through the Google Chrome app or browsers.
Viewing Saved Passwords on Android
How to View Saved Passwords on Chrome for Andriod?
Google's built-in password manager allows you to view saved passwords on any android device.
Follow these steps to view saved passwords on Chrome for Android:
First, open the Chrome browser on your Android and tap on the three vertical dots of the Menu button at the top right corner.
From the menu, select 'Settings' near the bottom.
Now, find and tap the 'Passwords' option from the drop-down list.
the password menu will show the list of all saved passwords in alphabetical order based on the site's domain names. Select any password you want to view.
Once selected, the Edit password page will open. From there, tap on the eye icon to view the hidden password.
Then, you need to authenticate yourself in the prompt to verify that it's you.
After this, you can also edit, delete, or copy the password. If you want to edit the password, click on the eye icon, then change it.
Note: changing the password in the 'password manager' will not change your password on the website. Click the trash icon above to delete your username and password from the saved password list.
See Also: How To Clean Your Mobile Phone's Charging Port?
How to View Saved Passwords using Any Browser on Android?
Using saved passwords is one of Chrome's best features, as they help users retrieve their forgotten passwords or view them. To do this, launch Chrome iOS, tap the three dots in the right bottom corner, then select Settings. You can view your saved passwords by selecting Passwords under Settings.
Using Google's Password Manager, you can also access the passwords saved on your Google account through browsers other than Google Chrome mobile, such as Opera, Firefox, etc. You might find these steps similar to before, with just a few tweaks here and there. To view saved passwords using any browser on Android:
First, head to the Password Manager website and click the 'Sign in' option to sign in with your Google account username and the password you have used to save passwords. Then, click 'Next'.
the password menu will show the list of all saved passwords in alphabetical order based on the site's domain names. Select any password you want to view.
Then, verify yourself by entering your Google account's password or your Android lock screen password.
Now, click the eye icon to view the passwords of any website.
Same as before, you can edit the username or password by clicking the eye icon first to make it visible and then the 'Edit' button. You can either access or modify or delete the password. Now, click the 'Save' button to save any edits you made.
See Also: How to Turn On AirPods Without Case? [Complete Guide]
How to View Saved Passwords in Chrome PC?
If you want to view Chrome saved passwords on your computer with any systems such as Windows, macOS, Linux, Chrome OS, etc., the steps are the same. Here is how to view the password on Google Chrome on a PC:
Open "Google Chrome" and click on the three vertical ellipses icon of the 'Menu' button at the upper right corner of the screen and select 'Settings' from the drop-down menu.
Now, click on 'Autofill' on the left sidebar and select the 'Passwords' tile on the right sidebar. Instead, you can also click your profile icon in the top right-hand corner and click the 'Passwords' option.
Scroll down to the Saved Passwords section to see the list of site names, usernames, and passwords in alphabetical order of the site's domain name.
Click the eye icon to see a password for a specific website next to it.
a prompt box will appear to enter your system's password or fingerprint to verify that it's you. Finally, click 'OK' to confirm.
Here you can re-hide the password by clicking the eye icon or edit the password to change or delete it by clicking the trash icon.
See Also: How to Enable Dark Mode On Mac?
How to View Saved Passwords on Chrome iPhone (iOS)?
If you're anything like me, keeping track of all your passwords may be a real pain. When you have to remember passwords for a number of different websites, it's easy to get confused and end up forgetting or mixing them up. You can, however, manage your passwords with Chrome iOS password manager with little to no additional effort, saving you valuable time. Passwords may be stored, accessed, and deleted right from your iOS device!
Auto-login with previously saved passwords is another convenience offered by Chrome for iOS. Passwords that have been synchronized are kept in Google's password manager, which may be accessed from any computer or mobile device.
To access your saved passwords on Chrome for iOS, follow these steps:
On your iPhone or iPad, open the Chrome iOS app.
Click on the horizontal 3dots icon menu in the bottom right corner of the screen.
From the list, choose the Settings menu.
Choose the tab for Passwords.
If you tap on a saved password, you can see the full information, like the login URL, username, and password.
You must confirm the Touch ID or Face ID or at least the passcode to view the saved password.
Open a saved password and click the Edit button. Make all the necessary changes within the edit screen, and then click Done.
Conclusions
We hope that this guide made it easy to view any of your saved passwords in Chrome on your Android phone. This feature is beneficial as you don't need to remember all your passwords, plus you can have all your passwords in one place secured by 2 steps google verification.
Moreover, in cases of data breaches, you can also check your passwords to see using the Chrome password manager and always keep your accounts secure.